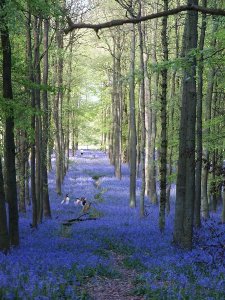 Action Ideas
Edit
tree planting
Community woodlands
Nature trails
Tip: click on the category links to find more examples throughout this wiki: UK, global / Guidelines for listings
MyView, Woodland Trust web pages in support of their 'More trees, More good', campiagn, which enable citizens to upload photos of streets or parks, drag and drop trees to these pictures, then add a message and send straight to local councillors. A sort of visual petition for more trees.
Why it matters
According to a Woodland Trust report [1], creating and protecting woodland leads to significant gains in urban regeneration, employment, health, rural development, biodiversity, clean air, recreation, carbon sequestration, water quality improvement, flood prevention, and education.
Wanted pages and external links
Random facts
Edit
The UK has around three million hectares of forest and woodland, or 12 per cent of the land area. Source: Defra, 25 November 2009
Approximately 28 million people in England live within 4km of a publicly accessible wood. Source: Natural England, May 13 2009, and the Woodland Trust.
Forestry in Northern Ireland: Northern Ireland fares badly with a mere six per cent woodland cover, compared to the UK average of 12 per cent. Source: Woodland Trust

Wanted pages and external links
Trees, woodland and forest

Portal
-
campaigns
-
news
-
Images
-
A-Z
References
↑ Making woodland count: its contribution to our quality of life, March 2004. The Woodland Trust report in pdf format available via their website
↑ woodlandtrust.org.uk, June 2010
Ad blocker interference detected!
Wikia is a free-to-use site that makes money from advertising. We have a modified experience for viewers using ad blockers

Wikia is not accessible if you've made further modifications. Remove the custom ad blocker rule(s) and the page will load as expected.