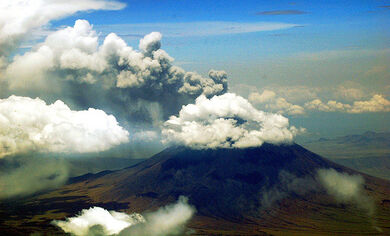 Tanzania, officially the United Republic of Tanzania (Swahili: Jamhuri ya Muungano wa Tanzania), is a country in East Africa that is bordered by Kenya and Uganda on the north, Rwanda, Burundi and the Democratic Republic of the Congo on the west, and Zambia, Malawi and Mozambique on the south. To the east it borders the Indian Ocean.
thumb|500px|left

Tip: click the four arrow symbol, bottom right of each embedded video (where available) to view video full screen.

"KOLCAFE - Smallholder coffee revenue enhancement". This initiative, involving national NGOs and a local research institution, aims to empower coffee farmers and increase coffee production by improving agronomic practices and adding value through building product processing infrastructure and selling products directly to export markets.
Kenya, Malawi, Tanzania and Zambia: "Sunny Money - solar micro-franchising". International NGOs and community-based organisations in Kenya, Malawi, Tanzania and Zambia have created a micro-franchise named Sunny Money, which recruits, trains and supports a growing network of solar entrepreneurs in East Africa, especially deaf and disabled people, helping them build and sell solar kits to power lights, radios and mobile phones. [1]
2010
| | |
| --- | --- |
| | Global Initiative on Community Based Adaptation formally launched in Tanzania, 01/03/2010 [2] topic |
2009
Topic links
Edit
The headings in this section provide links to some of the topics in the Ideas Bank. Click on the Ideas Bank link, or the category listing to see a full list of topics.
Tanzania has considerable wildlife habitat, including much of the Serengeti plain, where the white-bearded wildebeest (Connochaetes taurinus mearnsi) and other bovids participate in a large-scale annual migration. Up to 250,000 wildebeest perish each year in the long and arduous movement to find forage in the dry season.
Tanzania is also home to 130 amphibian and over 275 reptile species, many of them strictly endemic and included in the IUCN Red Lists of different countries.[4] Tanzania has developed a Biodiversity Action Plan to address species conservation.
Daraja, aims to make positive changes to life in rural Tanzania by bringing people and government closer together.
Related topics
Edit
References
Ad blocker interference detected!
Wikia is a free-to-use site that makes money from advertising. We have a modified experience for viewers using ad blockers

Wikia is not accessible if you've made further modifications. Remove the custom ad blocker rule(s) and the page will load as expected.