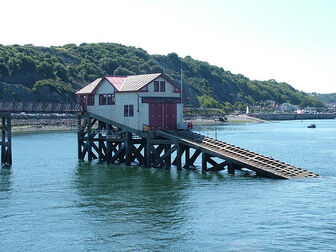 Swansea ( Welsh: Abertawe, "mouth of the Tawe") is a city and county in Wales. It is in the historic county boundaries of Glamorgan. Situated on the South Wales coast, the county area includes the Gower peninsula and the Lliw uplands. Swansea is the third most populous county in Wales after Cardiff and Rhondda Cynon Taff; and the second most populous city in Wales after Cardiff. According to Census 2001 data, Swansea was the 34th largest settlement in the United Kingdom, and the 25th largest urban area. Swansea grew significantly during the eighteenth and nineteenth centuries, becoming a centre of heavy industry.
November 2008
Topic links
Edit
The headings in this section provide links to some of the topics in the Ideas Bank. Click on the Ideas Bank link, or the category listing to see a full list of topics.

External links
Places, projects and networks -

Portal - UK - USA - Australia - New Zealand - Europe - North America - South America - Oceania - Asia - Africa / Campaigns - Building networks -

Village pump
SCA Wiki - Places, projects & networks - Ideas Bank - News - Diary - Resources - Community / Avoid adverts
References
↑ City and County of Swansea, February 2010
Ad blocker interference detected!
Wikia is a free-to-use site that makes money from advertising. We have a modified experience for viewers using ad blockers

Wikia is not accessible if you've made further modifications. Remove the custom ad blocker rule(s) and the page will load as expected.