Tip: click on the category links to find more examples throughout this wiki: UK, global / Guidelines for listings
YouGen, social enterprise aiming to make it easy for people to get the information they need to invest in renewable energy (or decide it is not right for their home).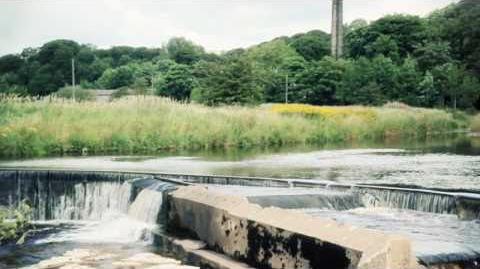 Tip: click the four arrow symbol, bottom right of each embedded video (where available) to view video full screen.

More video
Random facts
Edit
In Germany, the renewable energy sector generates more electricity annually than all of the UK's nuclear power stations combined.
In France, energy efficiency and renewable energy companies already employ more people than car manufacturers.
Globally, according to the UN, the renewable energy industry already employs more people than the fossil fuel sector.
Source: Greenpeace, November 24 2008
Around 10 million homes still lack basic insulation. 9 million homes have unfilled cavity walls and 12 million homes have under-insulated lofts. Source: Local Government Association, March 7 2008
In 2008, the average household faces a £1,000 bill for gas and electricity. In 2003 it was £572. Source: Local Government Association, March 7 2008

External links
The Rough Guide to Community Energy, downloadable or request a free printed copy
Community Energy Online, DECC site launched November 2010, intended as a "a one stop shop for communities interested in generating energy on a community scale."
Community Energy - planning, development and delivery, a Combined Heat & Power Association (CHPA), LDA Design and Town & Country Planning Association (TCPA) guide, outlines a straightforward step-by-step approach to the challenge of creating a successful and efficient community energy scheme. [2]
Hydropower, information from the Environment Agency, including Hydropower: A guide for your community (PDF, 1.83MB)
Micro-hydro, information from The Department of Energy and Climate Change
Ground source heating and cooling pumps: state of play and future trends, Environment Agency, December 2009
References
↑ chpa.co.uk, press release 9/11/2010
Ad blocker interference detected!
Wikia is a free-to-use site that makes money from advertising. We have a modified experience for viewers using ad blockers

Wikia is not accessible if you've made further modifications. Remove the custom ad blocker rule(s) and the page will load as expected.