Sustainable Community Action:Collaborations
Talk

2
2,612pages on
this wiki
Current collaborations Edit
Two way interwiki links when both wiki have information on the same country. See example at Ecuador
Requests
Edit
Proposals
Edit
Collaborations are a way of encouraging edits with a particular focus. Proposals will usually be for a calendar month or shorter peiod and can be on any topic relevant to Sustainable Communtiy Action, see for example project:About, Boundaries. It's good to give at least some brief reason for the proposal. If competing proposals arise a voting system will be introduced to decide between them. If you'd like to take part in a collaboration you're strongly advised to log in or create a free account.
Eligibility
Edit
Obviously topics which have been the subject or recent collaborations, for example within the last year, may find little favour.
Supporting or Opposing Comments
Edit
Comments, queries or offers to help may be added after each proposal.
Current proposals
Edit
category:Personal options. Very underdeveloped category. More information here might make the wiki seem more relevant to more people. It'd be good if the category could included more topics, for example as suggested on Category talk:Personal options. Information on suitable sources, etc can be added to that page Philralph 13:57, 16 May 2006 (UTC)
category:RSS Feeds. How about a recent changes or latest news RSS feed that I could use to keep in touch with events on the site? --Steve Marquis 10:04, 28 November 2006 (UTC)
Hi Steve, RSS feeds are available for recent changes and new pages, (links to the feeds in the sidebar of each of these pages), but SCA's What's New page gives a much more user friendly summary. Philralph 14:40, 28 November 2006 (UTC)
Related topics
Edit
Related Wikia
Edit
Meta Collab - a collaboration on all things collaboration. Started 3 October, 2005
Earlier collaborations
Edit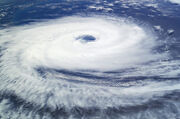 Collaborations

Portal
-
WikiNode
-

Village pump
-
Interwiki collaboration month