Sustainability networks UK
Comments

0
2,613pages on
this wiki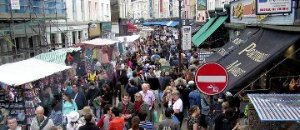 "Civic networks should be respected and promoted as sources of empowered citizenship." Professor Stephen Coleman, Oxford Internet Institute, University of Oxford
As with all networks, sustainability networks can help build and share inspiration, enthusiasm, information, knowledge and resources. Networks can also lead to greater influence for people and groups than they could expect if working alone or in isolation.
Action Ideas
Edit
Articles




Wanted pages




other ideas

Green Guides
Appreciative enquiry
Sustainability Trails
local sustainability libraries or resource centres, including making use of online networks to share books and other resources
Places, projects and networks pages in this wiki
Local sustainability picture libraries (online); share your pictures in this wiki (you need to be logged in to upload files - see Community Portal)



Concise plain English guide, but far too grounded in the idea of community groups helping councils with councils' / bureaucrats' agenda rather than a vision of government as a platform, enabling the transparent participation and empowerment of local communties.
Related topics
References
↑ Department for Environment, Food and Rural Affairs, November 16
↑ Communities and Local Government, October 19