Ad blocker interference detected!
Wikia is a free-to-use site that makes money from advertising. We have a modified experience for viewers using ad blockers

Wikia is not accessible if you've made further modifications. Remove the custom ad blocker rule(s) and the page will load as expected.
Comment
2010
Data.gov.uk: now that's what we call a result. The official launch yesterday of data.gov.uk, with an index of 2,500 datasets provided by government departments, is fantastic news – and a significant milestone for the Free Our Data campaign. January 25th [1]
2009
Sounds like a good idea: Sir Tim Berners-Lee goes to Downing Street to talk open data, September 15 [2] Mention of a next phase, but neither any detail nor timetable.
Government hits free data decision into the long grass, Free Our Data, April 23 [3]
Your comment
- Contribute via our
Forums
or a
comment
type article, or on any article via its talk page - click on 'talk' link at top of page
2011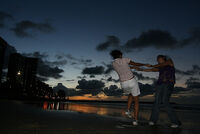 New consultation into National Well-being measures, 31 October [4] The consultation will close on 23 January 2012.


2010

Happiness index to gauge Britain's national mood, 14 November [5]
data.gov.uk launched, "so that government information is accessible and useful for the widest possible group of people", January 20 [6]
2009
Local government to be encouraged to release local public data and establish an open-platform Local Data Exchange. 7 December [8]
Government outline next steps in their Power of Information programme. Minister announces plans for an overhaul of Crown Copyright rules that will make it easier for citizens to re-use Government information. May 7 [10] "They say information is power, but only distributed information is truly empowering. That's why the Office of Public Sector Information (OPSI) [External website] has looked again at the restrictions of Crown Copyright, and now a licence will automatically be granted to anyone wanting to use the information rather than having to apply beforehand." Tom Watson MP topic
References