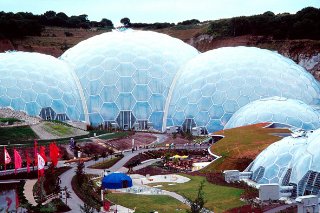 South West England is one of the regions of England. It was originally divided into just Avon, Cornwall, Devon, Dorset, Gloucestershire, Somerset, and Wiltshire. Since then, Avon has been abolished, and many districts have separated from their original county as unitary authorities.
UK regional sustainable development indicators
Edit
The South West had amongst the highest proportions of rivers of good quality.
Rates of robbery, burglary and vehicle theft and fear of crime were amongst the lowest of the regions.
The proportion of 19 years old attaining level 2 qualifications was the highest of the regions.
Mortality rates from circulatory disease and cancer were the lowest of the regions and overall life expectancy was amongst the highest.
The lowest percentage of journeys was made by public transport in the South West, and the region saw the lowest reuse of previously developed land for new housing / [1]

Share information about . . . Places

Where you live, work or visit, from local communities to countries, continents and the planet itself, or just somewhere you know about or are interested in.

What information might be relevant to quality of life or wellbeing in each area? What challenges or opportunities are there?

A good way to start an article is to see if there's an article about the place in Wikipedia, which you can adapt to include material relevant to sustainability. Or just build up a list of relevant links.

Projects and networks
Share information about any sustainability projects or networks you may be involved with or know about. If you're unsure what information to include, just imagine you're wanting to learn about other projects. What information would you find useful? A good example project page is Kingston Green Fair

New article - just enter the title in the box below
Related topics
Edit

Wanted pages and external links
References
↑ Department for Environment, Food and Rural Affairs, January 31 2008