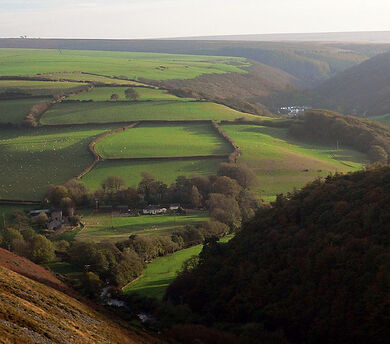 Somerset is a county in South West England. The county town is Taunton, which is in the south of the county. The ceremonial county of Somerset borders the counties of Bristol and Gloucestershire to the north, Wiltshire to the east, Dorset to the south-east, and Devon to the south-west. It is partly bounded to the north and west by the coast of the Bristol Channel and the estuary of the River Severn. The traditional northern border of the county is the River Avon, but the administrative boundary has crept southwards, with the creation and expansion of the City of Bristol, and latterly the county of Avon and its successor Unitary Authorities in the north.
Somerset is a rural county of rolling hills such as the Mendip Hills, Quantock Hills and Exmoor National Park, and large flat expanses of land including the Somerset Levels.
Projects and networks by topic please see Somerset links

External links
Ad blocker interference detected!
Wikia is a free-to-use site that makes money from advertising. We have a modified experience for viewers using ad blockers

Wikia is not accessible if you've made further modifications. Remove the custom ad blocker rule(s) and the page will load as expected.