San Francisco links
Comments

0
2,613pages on
this wiki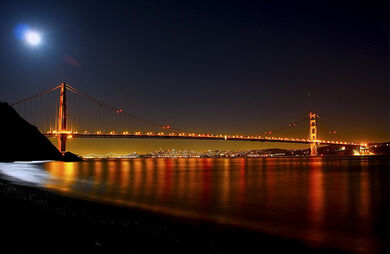 The headings in this article provide links to some of the topics in the Ideas Bank. Click on the Ideas Bank link, or the category listing to see a full list of topics.


Tip: click on the category links to find more examples throughout this wiki: USA, global / Guidelines for listings
Articles
Edit

Wanted pages and external links
Reduce, reuse, repair & recycle
The city of San Francisco provides a program which allows residents and business' to compost food scraps and other bio-degradable materials. Green bins are picked up weekly and transported to a central composting facility. Eventually the compost finds its way to Northern California farms and vineyards to produce wine and organic produce.
San Francisco, California#Public transportation W