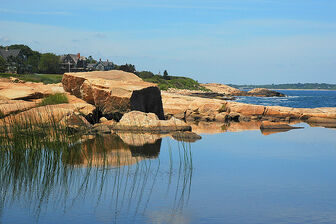 Rhode Island and Providence Plantations, more commonly referred to as Rhode Island, is a state in the New England region of the United States. It is the smallest U.S. state by area. By land Rhode Island borders Connecticut to the west and Massachusetts to the north and east. Rhode Island also shares a water border with New York's Long Island to the southwest. Despite being called Rhode Island in common usage most of the state is on the continental mainland.
Topic links
Edit
The headings in this section provide links to some of the topics in the Ideas Bank. Click on the Ideas Bank link, or the category listing to see a full list of topics.
Related topics
Edit
Related Wikipedia content
Edit
References
Ad blocker interference detected!
Wikia is a free-to-use site that makes money from advertising. We have a modified experience for viewers using ad blockers

Wikia is not accessible if you've made further modifications. Remove the custom ad blocker rule(s) and the page will load as expected.