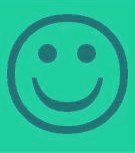 "To make the world work for a 100% of humanity, in the shortest possible time, through spontaneous cooperation and without ecological offense or the disadvantage of any one." Buckminster Fuller

"Environmentalism can't succeed until it confronts the destructive nature of modern work - and supplants it." The Ecology of Work by Curtis White, Published in the May/June 2007 issue of Orion magazine / Comment, Inspiring Quotes 16
Action ideas

Downshifting
Wanted pages
Other ideas
Local Job share register
Local part time work register

WiserWork
Rewarding work is about all aspects of what might be called quality of life at work, including for example work satisfaction, work/life balance and fair reward.
Random facts
Edit

Related topics

Wanted pages and external links
thumb|500px|left
Ad blocker interference detected!
Wikia is a free-to-use site that makes money from advertising. We have a modified experience for viewers using ad blockers

Wikia is not accessible if you've made further modifications. Remove the custom ad blocker rule(s) and the page will load as expected.