The idea of these pages is fairly simple - to build up a collection of 'random' facts - not really random, something to do with sustainability or the need for it, or similar related facts. The collection is used to stock today's random fact on our home page. Remember of course to include the source. Within the sections please put most recent edits at the top. See also Category:Articles with random facts
A - B -- C - D -- E - H -- I - M -- N - R -- S - T -- U - Z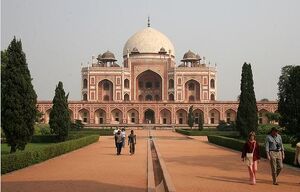 Air pollution dropped by 39 percent in Delhi after all buses were required to use compressed natural gas (CNG) as a result of a suit brought against the Indian government. By 2006, some 80,000 CNG vehicles were registered in Delhi, including all public buses and mini-taxis. Source: Worldwatch Institute / Environment quality
"Our research shows that 99% of older people in rural areas consider their local post office a 'lifeline'." Source: Age Concern
34% food in UK is eaten out of the home, (in US it's 48%) It's estimated by 2025 that 50% of food consumption will be out of the home. (Food and Drink Federation Eating out of Home Trends 2000)
During 2002-3, the UK market for organic food & drink grew by over 10% and annual sales now exceed £1billion. (Organic Market Report, Soil Association, 2005).

Each year 1.2 million people are killed and 50 million injured around the world in road traffic crashes
more than 85% of road traffic casualties are in low and middle income countries
Source: Commission for Global Road Safety, June 8 2006 / Road Safety
Miscellaneous
Edit
References
Edit
A - B -- C - D -- E - H -- I - M -- N - R -- S - T -- U - Z
Resources - Portal - Inspiring quotes - Images - Village cinema - Random facts - Sustpedia - Department of FUN! -

Village pump
SCA Wiki - Places, projects & networks - Ideas Bank - News - Diary - Resources - Community / Avoid adverts
Ad blocker interference detected!
Wikia is a free-to-use site that makes money from advertising. We have a modified experience for viewers using ad blockers

Wikia is not accessible if you've made further modifications. Remove the custom ad blocker rule(s) and the page will load as expected.