"Money is like muck, not good except it be spread." Francis Bacon, 1625
Poverty, climate change and environmental justice
Edit
"Climate change is the biggest long-term threat to reducing poverty. It is the world's poorest who will suffer the most as hurricanes and floods become more devastating, as higher temperatures lead to more disease, as crops fail and water becomes scarcer because of unreliable rainfall. More than 200 million of the world's poorest could be left homeless by 2050 because of rising sea levels, floods and drought." UK Minister for Trade and Development, Gareth Thomas [1]
See separate article - Poverty global news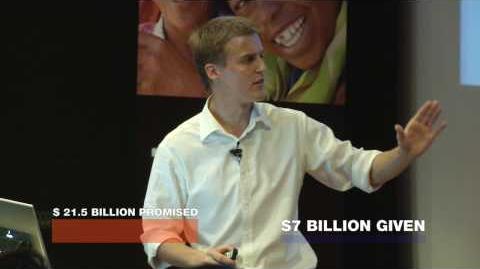 2009
Government commitment to eradicate child poverty by 2020 to be enshrined in law. Child poverty bill puts duties on local authorities, and partner organisations like the NHS and Police to work together at local level to lift children out of poverty. June 12 [3]
Random facts
Edit
"...local initiatives to support poor communities can be both highly cost-effective and environmentally beneficial... India's Rural Employment Guarantee Act cost about 0.5 percent of GDP in 2009 and benefited 45 million households—one-tenth of the labour force; Brazil's Bolsa Familia and Mexico's Oportunidades programmes cost about 0.4 percent of GDP and provide safety nets for about one-fifth of their populations." Source: unep.org
Poverty UK
It is estimated that 400,000 children live in poverty because their families are not claiming all the benefits and tax credits they're entitled to. Source: linksUK, December 8, 2009
According to members of the public, a single person in Britain today needs to earn at least £13,400 a year before tax to afford a basic but acceptable standard of living. Source: Joseph Rowntree Foundation, July1, 2008. The minimum income is above the official "poverty line" of 60% median income, for nearly all household groups. This shows that almost everybody classified as being in poverty has income too low to pay for a standard of living regarded as "adequate" by all members of the public who took part in this research.

Wanted pages and external links
Half in Ten , Campaign to Cut Poverty in Half in Ten Years
References
Ad blocker interference detected!
Wikia is a free-to-use site that makes money from advertising. We have a modified experience for viewers using ad blockers

Wikia is not accessible if you've made further modifications. Remove the custom ad blocker rule(s) and the page will load as expected.