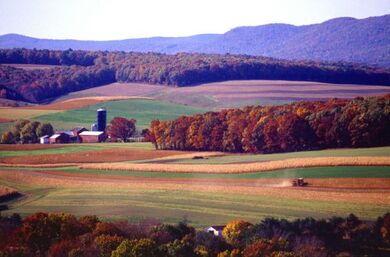 The Commonwealth of Pennsylvania is a state located in the Northeastern and Middle Atlantic regions of the USA. Pennsylvania has 51 miles of coastline along Lake Erie and 57 miles of shoreline along the Delaware Estuary.
Philadelphia is Pennsylvania's largest city and is home to a major seaport and shipyards on the Delaware River.

Wanted pages and external links
This article is a stub. Someone helped by starting it, but it doesn't have much content yet. You are invited to add content.

Thank you!
Ad blocker interference detected!
Wikia is a free-to-use site that makes money from advertising. We have a modified experience for viewers using ad blockers

Wikia is not accessible if you've made further modifications. Remove the custom ad blocker rule(s) and the page will load as expected.