Ad blocker interference detected!
Wikia is a free-to-use site that makes money from advertising. We have a modified experience for viewers using ad blockers

Wikia is not accessible if you've made further modifications. Remove the custom ad blocker rule(s) and the page will load as expected.
News UK
latest headlines
UK carbon emissions: where do they come from and how have they changed? 7 February 2012 [1] topic, topic


Emissions fell in Scotland by 7% in 2009, mainly due to the impact of the recession and a reduction in economic output. Emissions are however likely to have risen in 2010, as a result of the cold temperatures at the start and end of 2010, and due to increased economic activity. 31 January [2] topic


Ramblers rejoice as first stretch of coast path becomes a reality, 26 January [3] topic, place


16 pubs closing every week. Government needs to do more to protect 'community pubs', ippr, 24 Jan 2012 [4] topic


Climate Change Risk Assessment "compelling evidence.. of the need to increase our resilience." Government announce National Adaptation Programme, 26 January [5] topic
________
References
Global News
latest headlines
"Participation is ranked 3rd (out of 97) and is well supported across all organisational types. Given the prominence of this concept, turning it into meaningful initiatives and outcomes in the Rio process will be vital." Rio+20: Analysis of Zero Draft Submissions, January 2012 [1]


The Greening of Singapore, 14 January [2]


Jane Goodall Institute: Saving Trees and Chimpanzees While Improving Health, 1/11/12 [3] topic


Rio 2012 - Zero draft of the outcome document published, January 2012 [4]


World cities say: 'Hear us!', New York City's Mayor Michael Bloomberg champions a major role for cities at Rio+20, Jan. 03 [5]
________
References
2012
2011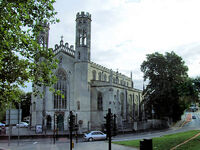 Bristol becomes a City of Sanctuary, 2 September [1] As of September 2011 Bradford, Chester, Coventry, Glasgow, Hackney, Huddersfield, Hull, Ipswich, Leeds, Leicester, London, Manchester, Nottingham, Oxford, Sheffield, Swansea and Wakefield have City of Sanctuary status
2010
Newcastle, assessed by Forum for the Future as top amongst Britain's most sustainable cities for the second year running, and Leicester, in second place, are outpacing rivals Brighton, Bristol and London. "But all five have set themselves ambitious targets and are guided by long-term visions of how to improve life for their citizens by reducing their impact on the environment and seizing new opportunities in the green economy." 18 Oct [2] topic, place
Bristol falls to fourth place but retains the top spot in the quality of life basket, with a low unemployment rate, highly skilled and qualified residents, and improving school standards.
2009
Redcliffe Carbon Challenge, Bristol: a local school will become a low-carbon community hub.
2007
Brighton and Hove rated as the most sustainable city in Britain, by Forum for the Future, October 20 [5] The UK's 20 largest cities were assessed according to three criteria – their 'environmental impact', 'quality of life' and 'future proofing'. Brighton and Hove as the most sustainable city is followed by Edinburgh in second place and Bristol in third. Liverpool comes bottom of the list, after Hull in 18th place and Birmingham in 19th. Forum for the Future intend to measure these indicators year-on-year. topic
2005
References