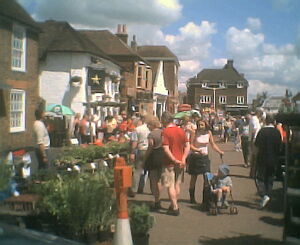 Malling Action Partnership, or MAP, is a community-based partnership, launched 3 April 2006, that has undertaken a Market Towns Initiative 'health check' in the market town of West Malling (Kent, England) and its hinterland. A health check is just a detailed look at local services and seeing if they provide all the things that people who live in, work in, or visit the town, need and want.
The health check includes a community-developed vision for the future of West Malling as a market town, and an action plan. MAP will help advance community-chosen most-needed projects.
Healthcheck report
Edit
The healthcheck is now completed. An illustrated online version of the report is included here on our wiki pages - click on the following link to go to first page - MAP Action plan 2009-2011. Comment welcome, for example via talk pages (accessed via discussion tabs)
The report's Full contents includes, for example, a Description of West Malling and its surrounding area, details of the Partnership, and a list of Actions Required
Other MAP articles
Edit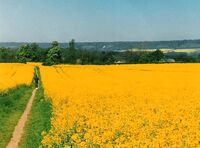 A - Z of other articles here. These include a MAP general comments page - use this page to write comments about living, working, shopping, getting around, etc. in West Malling and its surrounding villages.
Contact MAP
Edit
Remember to change the (at) to the appropriate symbol in the contact details given below
West Malling Parish Council Clerk - Carole D'Silva - carole.wmpc (at) btconnect.com
MAP Co-ordinator - Keith Bullard, talk - NEWMARKCCKMB (at) btinternet.com
MAP Chair - Trudy Dean, talk - trudy.dean (at) kent.gov.uk
Working groups
External links
Edit

Places, projects and networks -

Portal - UK - USA - Australia - New Zealand - Europe - North America - South America - Oceania - Asia - Africa / Campaigns - Building networks -

Village pump
SCA Wiki - Places, projects & networks - Ideas Bank - News - Diary - Resources - Community / Avoid adverts
Ad blocker interference detected!
Wikia is a free-to-use site that makes money from advertising. We have a modified experience for viewers using ad blockers

Wikia is not accessible if you've made further modifications. Remove the custom ad blocker rule(s) and the page will load as expected.