The Republic of Malawi (formerly Nyasaland) is a democratic, densely populated country located in southeastern Africa. It is bordered by Zambia to the north-west, Tanzania to the north and Mozambique, which surrounds it on the east, south and west.
Kenya, Malawi, Tanzania and Zambia: "Sunny Money - solar micro-franchising".
International NGOs and community-based organisations in Kenya, Malawi, Tanzania and Zambia have created a micro-franchise named Sunny Money, which recruits, trains and supports a growing network of solar entrepreneurs in East Africa, especially deaf and disabled people, helping them build and sell solar kits to power lights, radios and mobile phones. [1]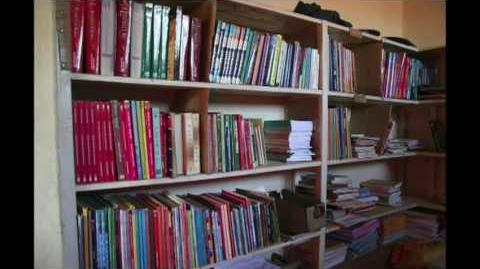 Related Wikipedia content
Edit
External links
Edit
References
↑ United Nations Environment Programme, May 12, 2009
↑ International Institute for Environment and Development, August 13, 2009
Ad blocker interference detected!
Wikia is a free-to-use site that makes money from advertising. We have a modified experience for viewers using ad blockers

Wikia is not accessible if you've made further modifications. Remove the custom ad blocker rule(s) and the page will load as expected.