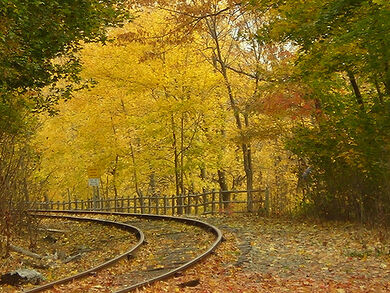 The State of Maine is a state in the New England region of the northeastern United States of America, bordering the Atlantic Ocean to the southeast, New Hampshire to the southwest, the Canadian provinces of Quebec to the northwest and New Brunswick to the northeast. Maine is the northernmost portion of New England and is the easternmost state in the contiguous United States. It is known for its scenery—its jagged, mostly rocky coastline; its low, rolling mountains; and its heavily forested interior — as well as for its seafood cuisine, especially lobsters and clams.
The noted American ecologist Rachel Carson did much of her research at one of the Maine seacoast's most characteristic features, a tide pool for her classic "The Edge of the Sea." The spot where she conducted observations is now preserved as the Rachel Carson Salt Pond Reserve at Pemaquid Point.
George Lorenzo Noyes, known as the thoreauvian of Maine is a noted state naturalist, mineralogist, development critic, writer and landscape artist. He lived a devout wilderness lifestyle in the mountains of Norway, Maine, expressing in his paintings his spiritual reverence for nature and writing of the values of a simple life of sustainable living.
Wanted pages and external links

Social media: Piscataquis Village Project on facebook
thumb|500px|left

Tip: click the four arrow symbol, bottom right of each embedded video (where available) to view video full screen.

Topic links
Edit
The headings in this section provide links to some of the topics in the Ideas Bank. Click on the Ideas Bank link, or the category listing to see a full list of topics.
Related topics
Edit
Ad blocker interference detected!
Wikia is a free-to-use site that makes money from advertising. We have a modified experience for viewers using ad blockers

Wikia is not accessible if you've made further modifications. Remove the custom ad blocker rule(s) and the page will load as expected.