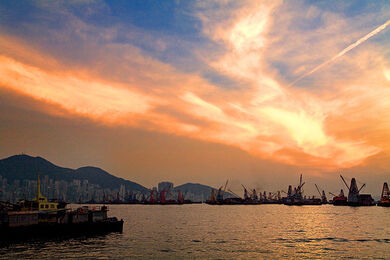 The Hong Kong Special Administrative Region, commonly known as Hong Kong, is one of the two special administrative regions of the People's Republic of China (PRC), along with Macau. The territory is located on the eastern side of the Pearl River Delta, it borders Guangdong province in the north and faces the South China Sea in the east, west and south. Hong Kong is also one of the largest and most economically important cities in East Asia, and a world financial centre.
Regular events
General sustainability information
Topic links
Edit
The headings in this section provide links to some of the topics in the Ideas Bank. Click on the Ideas Bank link, or the category listing to see a full list of topics.
Ad blocker interference detected!
Wikia is a free-to-use site that makes money from advertising. We have a modified experience for viewers using ad blockers

Wikia is not accessible if you've made further modifications. Remove the custom ad blocker rule(s) and the page will load as expected.