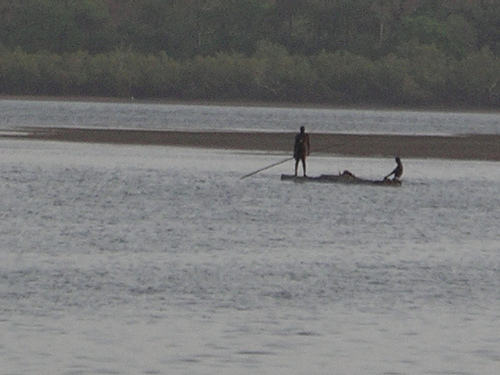 The Republic of Guinea-Bissau (Portuguese: República da Guiné-Bissau) is located in West Africa. It is bordered by Senegal to the north, and Guinea to the south and east, with the Atlantic Ocean to its west.
It covers nearly 37,000 square kilometres (14,000 sq mi) with an estimated population of 1,600,000.
Only 14% of the population speaks the official language, Portuguese. 44% speak Kriol, a Portuguese-based creole language, and the remainder speaks native African languages. The country's per-capita gross domestic product is one of the lowest in the world.
Portuguese 500px
Related topics
Edit

Places, projects and networks -

Portal - UK - USA - Australia - New Zealand - Europe - North America - South America - Oceania - Asia - Africa / Campaigns - Building networks -

Village pump
SCA Wiki - Places, projects & networks - Ideas Bank - News - Diary - Resources - Community / Avoid adverts
This article is a stub. Someone helped by starting it, but it doesn't have much content yet. You are invited to add content.

Thank you!
Ad blocker interference detected!
Wikia is a free-to-use site that makes money from advertising. We have a modified experience for viewers using ad blockers

Wikia is not accessible if you've made further modifications. Remove the custom ad blocker rule(s) and the page will load as expected.