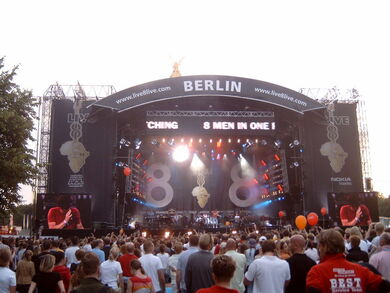 Germany (German: Deutschland ), officially the Federal Republic of Germany (German: Bundesrepublik Deutschland), is a country in Central Europe. It is bordered on the north by the North Sea, Denmark, and the Baltic Sea, on the east by Poland and the Czech Republic, on the south by Austria and Switzerland, and on the west by France, Luxembourg, Belgium and the Netherlands.
Germany has the largest population in Europe, after the European parts of Russia. Elevation ranges from the mountains of the Alps in the south to the shores of the North Sea (Nordsee) in the north-west and the Baltic Sea (Ostsee) in the north-east. Between lie the forested uplands of central Germany and the low-lying lands of northern Germany, traversed by some of Europe's major rivers such as the Rhine, Danube and Elbe.
Projects and networks by topic please see Germany links
Resources
Edit
General sustainability information
Related topics
Edit
Ad blocker interference detected!
Wikia is a free-to-use site that makes money from advertising. We have a modified experience for viewers using ad blockers

Wikia is not accessible if you've made further modifications. Remove the custom ad blocker rule(s) and the page will load as expected.