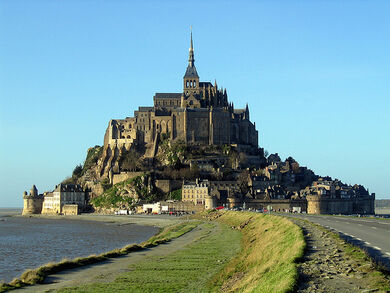 France, officially the French Republic (French: République française), is a country whose metropolitan territory is located in Western Europe and that also comprises various overseas islands and territories located in other continents. Metropolitan France extends from the Mediterranean Sea to the English Channel and the North Sea, and from the Rhine to the Atlantic Ocean.
France is bordered by Belgium, Luxembourg, Germany, Switzerland, Italy, Monaco, Andorra, and Spain. In some of its overseas departments, France also shares land borders with Brazil, Suriname, and the Netherlands Antilles. France is also linked to the United Kingdom via the Channel Tunnel, which passes underneath the English Channel.
Projects and networks by topic please see France links
Related topics
Edit
Ad blocker interference detected!
Wikia is a free-to-use site that makes money from advertising. We have a modified experience for viewers using ad blockers

Wikia is not accessible if you've made further modifications. Remove the custom ad blocker rule(s) and the page will load as expected.