Diary international - 2005 - 2006 - 2007 - 2008 - 2009 - 2010 - 2011 - 2012 - 2020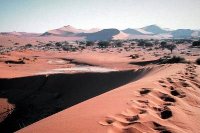 February
Edit
March 2006
Edit
1 - 8 annual NationalPower New Zealand conference in Auckland - www.terrapinn.com/2006/npnz_nz - includes overseas speakers:
4 -6 Wikimania 2006 is the second annual conference of the Wikimedia Foundation. Cambridge, Massachusetts, on the Harvard Law School campus.
September
Edit
Related Wikipedia content
Edit

SCA Wiki - Places, projects & networks - Ideas Bank - News - Diary - Resources - Community / Avoid adverts
Ad blocker interference detected!
Wikia is a free-to-use site that makes money from advertising. We have a modified experience for viewers using ad blockers

Wikia is not accessible if you've made further modifications. Remove the custom ad blocker rule(s) and the page will load as expected.