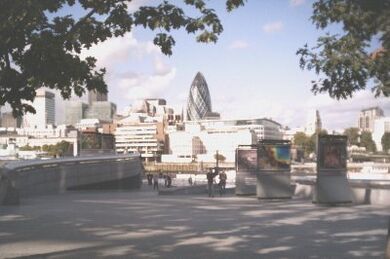 September 2010
July 2010
3 -11 Big Dance
17 Launch of first two cycle superhighway routes. They will run from Barking to Tower Gateway and Merton to the City. [1]
30 London Cycle Hire scheme launches. Once complete, it will provide 6,000 hire bicycles available from 400 docking stations, and is expected to generate up to 40,000 extra daily cycle trips in central London. [2]
June 2010
Regular events
first weekend each month, since July 2010, Real Food Market at Southbank Centre, London
Every Sunday from 10 - 2pm you can find the Islington Farmers' market open just behind Islington Town Hall, off Upper Street. This is a great place to find fresh, locally sourced, in-season produce and organic free-range meet. There's also great dairy products, flowers, delicious baked goods and great vibes. It's really low-key and fun. [3] / Food UK
Related topics
References
Ad blocker interference detected!
Wikia is a free-to-use site that makes money from advertising. We have a modified experience for viewers using ad blockers

Wikia is not accessible if you've made further modifications. Remove the custom ad blocker rule(s) and the page will load as expected.