The Democratic Republic of the Congo (French: République démocratique du Congo), is a state located in Central Africa, with a short Atlantic coastline (37 km). It is the third largest country in Africa by area after Sudan and Algeria and the twelfth largest in the world. With a population of nearly 71 million, the Democratic Republic of the Congo is the eighteenth most populous nation in the world, and the fourth most populous nation in Africa, as well as the most populous officially Francophone country.
Although citizens of the DRC are among the poorest in the world, having the second lowest nominal GDP per capita, the Democratic Republic of Congo is widely considered to be the richest country in the world regarding natural resources; its untapped deposits of raw minerals are estimated to be worth in excess of US$ 24 trillion.
2011
Urban horticulture in the Congo reaps $400 million for small growers, FAO, 10 June [1] topic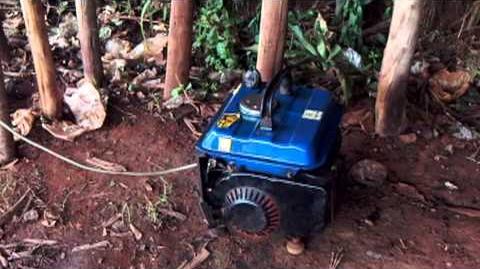 Tip: click the four arrow symbol, bottom right of each embedded video (where available) to view video full screen.


References
↑ cityfarmer.info, 10 June 2011
Ad blocker interference detected!
Wikia is a free-to-use site that makes money from advertising. We have a modified experience for viewers using ad blockers

Wikia is not accessible if you've made further modifications. Remove the custom ad blocker rule(s) and the page will load as expected.