Edited news and comment articles are being replaced on this wiki by
articles with rss feeds
. So this page or series of articles is no longer being maintained. If you wish to reactivate this page, please remove this notice and leave a note on the
Community Portal talk page
, thanks.
Comment
2012
Social Capital and All the Good from Neighbor Connecting Online, blog.e-democracy.org, Written by Steven Clift, April 25, 2012
2011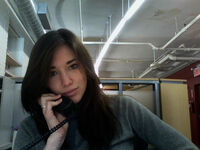 The City As A Social Platform [VIDEO], impressive presentation from Rachel Sterne, Chief Digital Officer for NYC, August 16 [1]
2010
Why maps will become THE way we pool very local information. February 13th, 2010 [2]

2009
Getting beyond hyperlocal, John Geraci, August 19 [3]
Your comment
- Contribute via our
Forums
or a
comment
type article, or on any article via its talk page - click on 'talk' link at top of page
2009
People who use modern information and communication technologies have larger and more diverse social networks, Nov 4 [4]
Philippines: Helping flood victims through social media, September 28 [5] Social networking sites and services like Facebook and Twitter were also flooded with news accounts, reports, photos and videos of Ondoy's aftermath. The stream of information soon became a "hub" for coordinating rescue and relief efforts for those who had access to the internet.
References
Ad blocker interference detected!
Wikia is a free-to-use site that makes money from advertising. We have a modified experience for viewers using ad blockers

Wikia is not accessible if you've made further modifications. Remove the custom ad blocker rule(s) and the page will load as expected.