Climate change

Portal
-
video
-
links
-
feeds
-
diary
-
resources
-
images
-
cities
-
A-Z

USA - diary / UK - Europe - Australia - Canada - New Zealand - Costa Rica - Indonesia - Africa
UK

portal - news - resources - A-Z / London - South East England - South West England - West Midlands - East Midlands - East of England - Yorkshire and the Humber - North West England - North East England - Wales - Scotland - Northern Ireland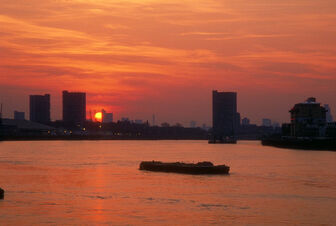 "Because it matters that people take personal responsibility themselves, we want all individuals and all businesses to join us and build a shared national purpose to make Britain a world leader in tackling climate change." Gordon Brown, June 24 2007 / Inspiring Quotes 5
Comment
2010
"...every part of our society must think about its resilience." Rt Hon Caroline Spelman MP, 16 September [1] "There are 18,000 charities in England and Wales alone which exist to help and protect the environment – the vast majority of which are volunteer-based organisations operating locally. We want to do everything we can to encourage them to include adaptation in their work – raising awareness about the use of semi-permeable membranes rather than paving to clearing up potential green spaces to help absorb excess rainfall and cool our towns."
Openness urged on UK's emissions, Robert Watson, The UK government's chief environment scientist, 3 September 2010 [2] "At face value UK emissions look like they have decreased 15% or 16% since 1990. But if you take in carbon embedded in our imports, our emissions have gone up about 12%. We've got to be more open about this."
Step change needed in the pace of underlying emissions reductions if the UK is to meet its legislated carbon budgets - which require at least a 34% cut in emissions by 2020 relative to 1990 levels, says Committee on Climate Change, 30th June [3]
"The Government must also ensure that every council plays its part in meeting UK climate targets by introducing local carbon budgets in the Decentralisation and Localism Bill. Councils should be able to decide the best strategy for cutting emissions in their area - but they mustn't be allowed to opt out of playing their fair part in developing a greener future." FoE, 25 May [4]
Councils need Local Carbon Budgets not Carbon Reduction Commitment Scheme, FoE, 1 April [5]
2tackle #climate ch <is what2broadcast best? Engage withwhom?how? leads2 (better?) codesign/coproduction? @davidwilcox @RSAMatthew @futerra
@davidwilcox @RSAMatthew http://bit.ly/cUrPGC <tackling #climate change <topdown wrong option, includes if Gr Alliance, RSA or anyone else
@CommunitiesUK: http://bit.ly/dh7b6N <men in suits alone won't deliver #climate change. citizens need to be involved at the design stage, from twitter, 28 January topic
2010

Committee on Climate Change W advises UK to cut emissions 60% by 2030, 7 December 2010[7]

Kent Green Party delighted by the news that EoN is abandoning its proposed new coal fired power station for Kingsnorth in Kent, 20th October [8] "This is an important first step towards getting the carbon out of the UK's energy future. Reducing energy demand through efficiency, and investing in microgeneration for homes, offices, schools and hospitals must be coupled with larger scale renewable energy projects like the London Array Wind Farm. We can meet our energy needs by being a lot more efficient in our use of energy, and making use of a variety of renewable energy technologies." Steve Dawe. place
| | |
| --- | --- |
| | Greenhouse gas emissions rising in Scotland, September 19 [9] |
| | |
| --- | --- |
| | Carbon dioxide emissions annual statistics for 2008 which detail the emissions attributable to homes, businesses and road transport in each local authority area throughout England, Wales, Northern Ireland and Scotland, released, 16 September [10] Local data on insulation also published for the first time. topic |
| | |
| --- | --- |
| | Commitment to reduce central government carbon emissions by 10 per cent within 12 months in new agreement, 12 May 2010 |
Related topics
Edit
Ideas Bank - Climate change - Environmental wellbeing - Social wellbeing - Economic wellbeing - Transport and Planning - Local sustainability - Community involvement - Global connections - Personal options - Ideas Bank by place -

Village pump
SCA Wiki - Places, projects & networks - Ideas Bank - News - Diary - Resources - Community / Avoid adverts
References
Ad blocker interference detected!
Wikia is a free-to-use site that makes money from advertising. We have a modified experience for viewers using ad blockers

Wikia is not accessible if you've made further modifications. Remove the custom ad blocker rule(s) and the page will load as expected.