The City Repair Project is a 501 (c)(3) non profit organization based in Portland, Oregon. Its focus is education and activism for community building. The organizational motto is "The City Repair Project is group of citizen activists creating public gathering places and helping others to creatively transform the places where they live."[1]
Structure
Edit
City Repair is an organization primarily run by volunteers. A Board of Directors oversees the project's long term vision and a Council maintains its daily operations. Both the Board of Directors and Council meet monthly. City Repair's work focuses on localization and placemaking. The City Repair Project maintains an office in Portland.
The City Repair Project was founded in 1996 by a small group of neighbors interested in sustainability and neighborhood activism. The first City Repair action was an intersection repair at Share-It Square at SE 9th Ave and SE Sherrett Street. An intersection repair is a place where two streets crossed that is painted by the members of that neighborhood. The street is closed down during the painting. The first intersection repair that happened was at Share-it Square. Other intersection repairs include Sunnyside Piazza.[2][3]
Annual Events
Edit
City Repair hosts two events annually, Portland's Earth Day celebration and the Village Building Convergence.
Past projects include the T-Horse, a small pick-up truck converted into a mobile tea house. The T-Horse was driven to neighborhood sites and events around Portland and served free chai and pie.
The organization has inspired groups around the United States to start their own City Repair Projects. Unaffiliated City Repairs exist in California, Washington, Minnesota and other places.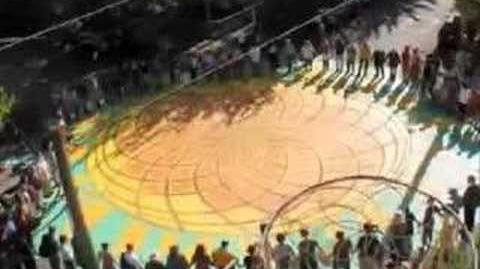 Related topics
Edit
External links
Edit

Places, projects and networks -

Portal - UK - USA - Australia - New Zealand - Europe - North America - South America - Oceania - Asia - Africa / Campaigns - Building networks -

Village pump
SCA Wiki - Places, projects & networks - Ideas Bank - News - Diary - Resources - Community / Avoid adverts
References
↑ The Intersection of Urban Planning, Art, and Public Health: The Sunnyside Piazza, Jan C. Semenza, PubMedCentral
Ad blocker interference detected!
Wikia is a free-to-use site that makes money from advertising. We have a modified experience for viewers using ad blockers

Wikia is not accessible if you've made further modifications. Remove the custom ad blocker rule(s) and the page will load as expected.