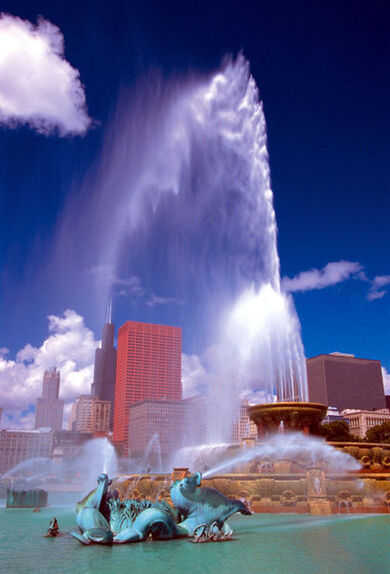 Chicago, Illinois is a city in the Midwestern state of Illinois, in the USA.
Chicago is the third most populous city in the United States, following New York City and Los Angeles. Chicago is located along the southwestern shore of Lake Michigan. When combined with its suburbs and nine surrounding counties in Illinois, Wisconsin, and Indiana, the greater metropolitan area known as Chicagoland encompasses a population rapidly approaching 10 million people.
Wanted pages and external links
Projects and networks by topic please see Chicago links
Ad blocker interference detected!
Wikia is a free-to-use site that makes money from advertising. We have a modified experience for viewers using ad blockers

Wikia is not accessible if you've made further modifications. Remove the custom ad blocker rule(s) and the page will load as expected.