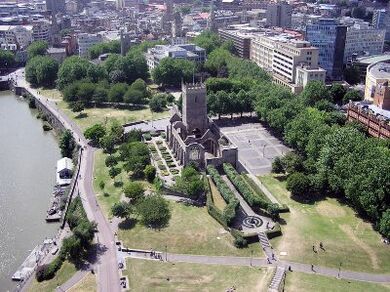 Bristol is a city, unitary authority and ceremonial county in South West England, 115 miles (185 km) west of London and between the cities of Bath, Gloucester and Newport and the borough of Swindon.
With a population of 400,000, and metropolitan area of 550,000, it is England's sixth, and the United Kingdom's ninth, most populous city, one of England's core cities and the most populous city in South West England.
Wanted pages and external links
Projects and networks by topic please see Bristol links
Bristol on Towns, villages and cities Wikia
Ad blocker interference detected!
Wikia is a free-to-use site that makes money from advertising. We have a modified experience for viewers using ad blockers

Wikia is not accessible if you've made further modifications. Remove the custom ad blocker rule(s) and the page will load as expected.