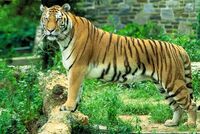 thumb|500px|left
Comment

Creation by the UN of a new scientific body on biodiversity, the Intergovernmental Platform on Biodiversity and Ecosystem Services (IPBES), major step forward, says UK government. 4 December [1] "Biodiversity is important in its own right but it is also essential to maintaining the ecosystems on which we all depend. If biodiversity loss continues we risk destabilising ecosystems which may have serious implications for human well-being, especially in Developing Countries. This new platform will help to mobilise the world's scientific community, and bring scientists and policy-makers together, to find solutions to these problems." Defra Chief Scientific Advisor, Professor Bob Watson
Your comment
- Contribute via our
Forums
or a
comment
type article, or on any article via its talk page - click on 'talk' link at top of page

Intergovernmental Platform on Biodiversity and Ecosystem Services (IPBES), an independent platform which will in many ways mirror the Intergovernmental Panel on Climate Change, to be set up, 21 December [2]
Mountain gorilla numbers up from 380 to 480 since 2003, 8 December [3]
Tiger summit adopts global recovery program to double tiger numbers, 24 November [4]

Monarch butterfly population down by as much as 60%, March 31 [5]
Asian ministers pledge to increase wild tiger numbers, January 31 [6] Ministers from thirteen countries in Asia pledged on Friday to doubling the wild tiger population on the continent by 2022, to seven thousand.
Ideas Bank - Climate change - Environmental wellbeing - Social wellbeing - Economic wellbeing - Transport and Planning - Local sustainability - Community involvement - Global connections - Personal options - Ideas Bank by place -

Village pump
SCA Wiki - Places, projects & networks - Ideas Bank - News - Diary - Resources - Community / Avoid adverts
References
Ad blocker interference detected!
Wikia is a free-to-use site that makes money from advertising. We have a modified experience for viewers using ad blockers

Wikia is not accessible if you've made further modifications. Remove the custom ad blocker rule(s) and the page will load as expected.