Flora and fauna
Edit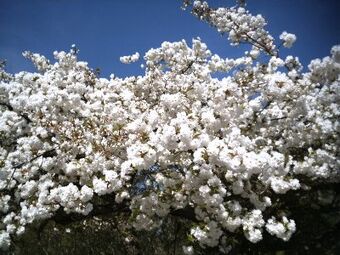 The wide range of habitats in the area gives the county a rich variety of Kent's plant and animal species. These habitats are the consequence of a combination of several different factors including climate, geology, relief and land use.
A number of organisations exist in the county to help conserve the landscape and wildlife which lives within it. More than 60 nature reserves are managed by Kent Wildlife Trust. Kent houses a significant number of internationally important sites, including Special Protection Areas, Ramsar Wetlands, Special Areas of Conservation, Sites of Special Scientific Interest, National Nature Reserves, Environmentally Sensitive Areas, Local Wildlife Sites, Roadside Nature Reserves and Areas of Outstanding Natural Beauty. [1]
Kent Wildlife Trust manages the Local Wildlife Sites system in Kent, and manages over 60 wildlife reserves over the county of Kent. Access is free and visitor centres provide educational programmes to children and adults alike. [2]

Wanted pages and external links

Ideas Bank - Climate change - Environmental wellbeing - Social wellbeing - Economic wellbeing - Transport and Planning - Local sustainability - Community involvement - Global connections - Personal options - Ideas Bank by place -

Village pump
SCA Wiki - Places, projects & networks - Ideas Bank - News - Diary - Resources - Community / Avoid adverts
This article is a stub. Someone helped by starting it, but it doesn't have much content yet. You are invited to add content.

Thank you!
References
Ad blocker interference detected!
Wikia is a free-to-use site that makes money from advertising. We have a modified experience for viewers using ad blockers

Wikia is not accessible if you've made further modifications. Remove the custom ad blocker rule(s) and the page will load as expected.