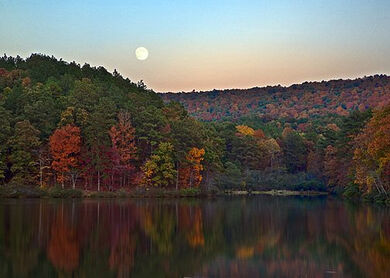 Alabama is a state located in the southern region of the United States of America. It is bordered by Tennessee to the north, Georgia to the east, Florida and the Gulf of Mexico to the south, and Mississippi to the west. Alabama ranks 30th in total land area and ranks second in the size of its inland waterways.
The capital of Alabama is Montgomery, and the largest city by population is Birmingham. The largest city by total land area is Huntsville. The oldest city is Mobile.
Topic links
Edit
The headings in this section provide links to some of the topics in the Ideas Bank. Click on the Ideas Bank link, or the category listing to see a full list of topics.

External links
Ad blocker interference detected!
Wikia is a free-to-use site that makes money from advertising. We have a modified experience for viewers using ad blockers

Wikia is not accessible if you've made further modifications. Remove the custom ad blocker rule(s) and the page will load as expected.